Mark Bava – Lament for an Unsung Hero
It is with incredible sadness and grief that I share this terrible news. In the early morning of Saturday Oct. 20th 2012, tragedy struck. One that will be felt by many for a long time. Below are two messages that I posted to my Facebook page regarding the loss of our great friend Mark Bava, his brother Chris and Chris's wife Cat.
I'm still too grief-stricken to write anything more. Until such a time that I have recovered enough to pool my thoughts, I am reposting what I have been able to write as of this time.
Facebook has its limitations, one of which is that your important postings just end up going deeper into the past, soon to be forgotten. Mark Bava, Chris and Cat deserve something more permanent, so I'm putting this little memorial up on my website, where it will remain until I am no longer around to tend to it.
The first message is something I posted upon hearing about their untimely passing.
The second message was written the next day after an extraordinary experience I had, which in some way tied into the passing of the great Mark Bava. Please read it and feel free to leave comments below.
Mark Bava, Chris and Cat continue to live in the hearts of many
Posted on Facebook Oct. 20
For those who have not heard, our incredible community of friends, artists, performers, lovers, and fun-loving acquaintances have just suffered a terrible loss. Times three. Beloved friend Mark Bava, his wonderful brother Chris, and Chris's wife Cat all perished early this morning in a traffic accident in San Jose.
Mark Bava was a humble visionary, who rarely took the credit for the wonderful things that flowed so easily and naturally from his unique being. He had a positive impact on just about everyone in his midst. A one of a kind individual. Always with good vibes and kindness. Never harsh nor judgmental. A gem of a human being. A shining example of how to be. Possibility incarnate. Truly, the good die young. And no, life is not fair.
When I was the head of the L.A. Burning Man region in 2003, I thought that the time was right to create an official Burning Man Decompression event in L.A. Bava was the first person I approached to discuss the possibilities. He was the first person on the team. Others whom eventually joined the team are still running the Decompression today, which just celebrated it's 10th successful event last week. Mark, Chris, and Cat owned Little Pedro's Cafe, affectionately known as The Blue Bongo, in the downtown L.A. arts district. The Blue Bongo became our headquarters and the first Decompression was centered on the streets around it. And so it was for the first 4 years. Mark was instrumental in shaping and merging the Burner and artists communities in L.A. He was a quietly powerful force of nature. Mark is missed, and he always will be. Deeply.
Thank you for listening… I just felt the need to say a few words as I process my incredible sadness. And I know I am not alone.
All that's left to do is grieve this terrible loss and carry on. And carry on I intend to do, starting tonight, with the bright light of inspiration that was and always will be Mark Bava burning deeply in my heart.
I'm heading down to Little Pedro's right now. 1st & Vignes. Downtown.
Rest in peace, my friends.
((sigh))
Mark Bava and the Owl
As posted to Facebook Oct. 21, one day later
An extraordinary thing happened this evening when I arrived home from work. I was on the phone talking to my girlfriend Brooke as I parked my car. As I walked down the narrow walkway that leads to my house, I looked up and saw perched on a telephone wire some sort of creature. I could not make out what it was. As I got closer, I started to describe what I was seeing to Brooke. It looked like a cat. But how can it be that a cat would be perched on a telephone wire in the middle of two telephone poles 50 yards apart? Quite unlikely.
It had pointy ears, like a cat. And it appeared to have fur rather than feathers. Brooke asked if it had a tail, which it did not. I went into the alley directly behind my house to where the animal was perched, (which happened to be right outside my bedroom window). I stood directly underneath the creature for some time. I finally saw that it was an owl, as I watched it turn its head back and forth 270 degrees. An owl with great big beautiful eyes.
Now, I have lived my entire life in this city and I can only recall two occasions where I had seen an owl within city limits, and both times the sighting was brief, and the owl was in flight with its massive wingspan in the dark of night. And yet, here I was, now standing in the alley behind my house directly underneath this amazing creature 20 feet above me. It was totally exposed, no trees for cover. Out in the open. Unusual for an owl.
This owl calmly gazed at me with its huge eyes. Unafraid. Unconcerned. Which is strange because owls are shy and they keep themselves pretty well hidden from sight. I stood there taking it all in, all the while describing to Brooke what I was seeing.
Brooke thought it was an interesting occurrence, given that Mark Bava had departed this plane of existence just yesterday. She then began to explain to me the symbolism of the owl in Native American cultures.
Here is an excerpt:
The most prevalent Native American symbolism of the Owl is one that is associated with death and spirits. Many Native American tribes viewed the owls as spirits of the dead, or the souls of the recently deceased. Some tribes also believe that the owl was a messenger of the underworld and carried spirits to the afterlife. Owls were also viewed as powerful spirit protectors and their feathers held great meaning and value.

Native American Belief
While Brooke was explaining, I was standing directly under this beautiful creature. As she finished telling me these Native American beliefs, and her words were sinking into my consciousness, the owl looked down at me again, paused… and then gently spread his/her majestic 6 foot wide wingspan and gracefully took flight, silently disappearing into the night.
Now, I'm not a religious person, if anything I'm more anti-religious, and I don't necessarily believe in a spirit realm. And please don't try to convince me otherwise. I find it to be boring, pretentious, and brutish. I try to keep my beliefs or lack thereof private, as I would hope others would do, too. However, this unusual situation would have been amazing on any given day, but taken in the context of Mark Bava's untimely passing, the experience became remarkable. Having experienced this cosmic coincidence has brought some modicum of peace and calm to my mind and my heart in regards to our dear lost friend. And anything that brings you some modicum of peace in getting through this life is a good thing.
The timing was perfect. It was truly extraordinary. I was moved and soothed.
Be well my friends. Thanks for letting me share.
Twan
Burning Man Live Streaming
Direct from Black Rock City
Couldn't make it to Burning Man?
Don't fret! Watch it on TV.
Almost like being at Black Rock City…. except you're SO NOT!
Not a Substitute for the Real Thing!
Just because you get to watch the goings-on at Black Rock City, doesn't mean that you have actually experienced the event. A television or computer screen cannot compare. Right? Suggestion: Procure a Burning Man ticket and actually go to the event.
Contributed by Twan
NEXUS NEW YEARS EVE EXTRAVAGANZA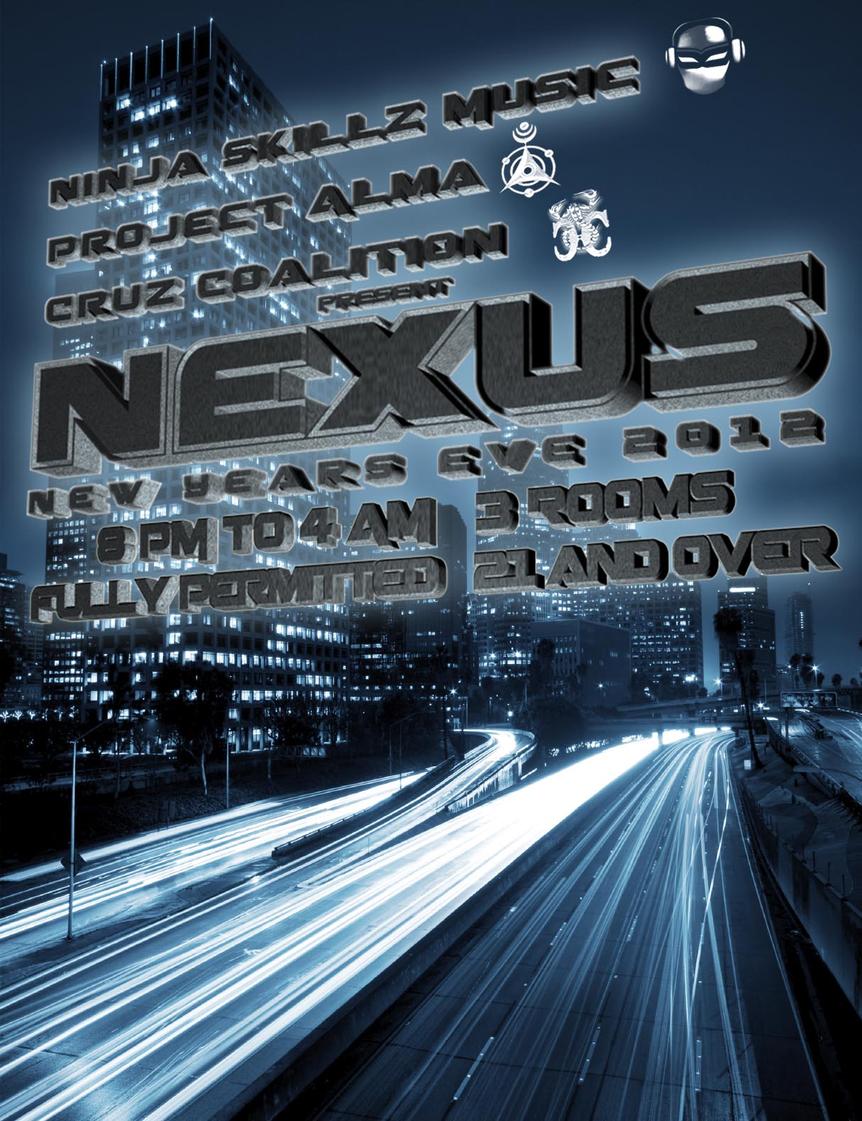 NEXUS NYE
Downtown LA
dec 31st New Years Eve
http://www.facebook.com/events/101759873271495/
6 years ago in the unlikely location of an upstairs warehouse turned boxing ring, a tradition began. That tradition is one family, love, music, and celebration. From that humble origin, Nexus has evolved into an event that incorporates the best in music, art, and expression that Los Angeles has to offer.
This year, the tradition continues as Ninja Skillz Music, Project Alma, and The Cruz Coalition team up to bring you one of the most exciting events that we have ever put together. Those of you who remember the Nexus location from 2 years ago know exactly what we are talking about. Fully permitted till 4am, full bar, an amazing lineup, and YOU. Because lets face it, YOU are the ones that make this a tradition. So join us once again as we cast out the old and welcome the new with the open heart that makes our community great and with the love that makes Nexus a tradition.
1st and 2nd tier presales are now sold out!
We made another 100 presales available today!
http://www.ninjaskillz.net/nexus-2012
For years NEXUS has been one of the premiere NYE events in LA!
Joining forces for this event are:
Ninja Skillz Music
Project Alma
The Cruz Coalition
Also featuring a lounge hosted by Jacques the Ripper!
3 rooms fully permitted
8pm-4am
DJ LINE UP:
Black 22's (THE GOOD VIBE)
Chaplin MXR (PROJECT ALMA / PLUMP)
Diggs (PANTHEON)
Diva Danielle (SHADE / WOBBLE) vs. Jonny Quest (SD)
FatFinger (PROJECT ALMA / PLUMP)
Hooni (TRANSMORPHAGON / PLUMP)
Jacques The Ripper (THE KUNDALINI LOUNGE)
Kimba (SF)
Loomer (THE CRUZ COALITION)
Marcus Edward (NINJA SKILLZ)
Scorpia (NINJA SKILLZ)
Sendai (LA)
Shadow Council (Mark Zabala vs. darkmatter – Ninja Skillz)
The Brute Squad (Michael Insane vs. Will Levine – Ninja Skillz/Cruz Coalition)
Todd Spero (NINJA SKILLZ)
Uncle Saynt (NINJA SKILLZ)
Wolfie (PANTHEON)
•Decor by: Pandora MobileArtVenue & Nascent Perspective Studios
•Live Painting by Ashley Bowers and Chad Harper
•Body painting by: LunarTool
•Event Photography by: Life After Dusk & Paynie
•Event Video by: Ragz The Bear
•Photo Booth by: Chazzarazzi & The Pink Tie
•Booming and Crispy audio by: ChinoSound
•Full bar by: Scarlette Bartending
This is a sell out event every year!
21+ only
Link to HOTELS
http://los.angeles.hotelguide.net/hl1dt.htm
Links to DJs Facebook pages:
Pre-NYE with Beats Antique and Other Great Acts
Pre-New Years Eve Party with: Beats Antique, Emancipator, Random Rab & Lynx
Friday December 30th
9:00pm – 3:00am
Club Nokia
800 West Olympic Blvd # 335
Los Angeles, CA 90015
Soon, Beats Antique will blow the lid off Club Nokia with their special New Years Eve "Eve" celebration featuring 4 stellar artists on one stage: Beats Antique, Emancipator, Random Rab and Lynx!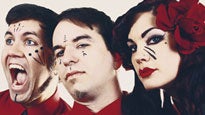 Preview all great the music and artists here:
Beats Antique Brings Their "Elektrafone" Tour to LA
Lynx Looks Forward To Closing Out 2011
Random Rab Releases New Album "Visurreal"
Emancipator Finishes Third Album
Full event details and buy tickets HERE
Scrapper:
An Explosive Documentary
Driven by grit and greed, adrenaline and hunger, crystal meth and scripture, a defiant group of desert survivalists risk their lives scavenging the lethal but lucrative wastes of war in the kill zones of a US military bombing range near the Mexican border.
"Scrapper"
Screenings at the SF DocFest
The San Francisco DocFest takes place October 14 through 26 and Scrapper will have three screenings:  the first two will be at the historic Roxy Theater, Friday Oct. 14 at 7.15pm and Monday Oct 17 at 9.30 pm.  The third screening will be Wednesday Oct 19 at 2.45pm in Berkeley at the Shattuck cinemas, adjacent to the campus.
I wrote about this excellent documentary a while back, but since then there has been great momentum building for filmmaker Stephan Wassmann's amazing documentary. This unique movie has been making the rounds at various film festivals around the world, garnering much praise and being invited as an Official Selection at the 2011 Durango Film Festival and the 2011 Slamdance Film Festival, and winning the Spirit Award at the 2011 Brooklyn Film Festival, winner of the  Royal Reel Award at the 2011 Canada International Film Festival, and the Winner of the 2011 Seattle True Independent Film Festival.
Watch the All New "Scrapper" Trailer on YouTube
"Scrapper" Screening Schedule:
Friday October 14 at the Historic Roxy Theatre @ 7:15pm

Monday October 17 at the historic Roxy Theatre @ 9:30pm

Wednesday October 19 at the Shattuck Cinemas @ 2:45pm in Berkeley (adjacent to the campus)
Check the link to the SFDocFest page where you can get screening and location information and even purchase tickets online if you'd like.
Please Support Struggling Filmmakers
If you happen to be in San Francisco during these dates in October, please consider supporting filmmaker Stephan Wassmann and treat yourself to a really great documentary experience while helping support a talented filmmaker to achieve his goals and dreams.
DCT Presents:
"I Am Vegetable"
"An Interactive Theatrical Dance Party"
Sat. Oct. 8th 2011
BUY TICKETS NOW LIMITED $20 ON SALE!!!
Dream Circus Theatre Presents…
I AM VEGETABLE
A costume party which merges theatre, story telling, music, performance art and dancing with interactive stage sets that integrate the audience as if they are part of the actual performance.
"Enter the Party and Live in the World of the Story"
Audience members become one with the story and turn into living theatrical characters of the event.
Back from a Deep Hi-Bear-Nation, Fud-gee Bear & Electric GrassHopper have awoken and climbed out from the underground city of Zion . Rising up like a phoenix, bringing magic, mystery & fantasy back into our world again..
SAT. OCT. 8th 2011
9:00 PM – 3:30 AM
MARKET MEMBRANE:
(Dubstep / Electro Breaks)
Theatrical Performance:
"BROCCOLI, I AM" (Dream Circus Theatre)
Costumes designed by MKO (MKOCostumes.com)
MUSIC:
John Kelly (Ball of Wax / Moontribe)
Shayn (Intetech / Deep LA)
Bartek (Quade / Ball of Wax)
SuneviL LovechiLd (Sunevil com)
Petey (Technique)
PYSCHO-PONICS WARD:
(House /Tech House)
Theatrical Performance:
MUSIC:
Mikey + Eddie (HAWT Music)
Frank Fader (Dogtown DJ's)
Ben Annand (Moontribe / Tropical)
DJ Xian Fayette (I Am)
DJ M*Linss (Dogtown DJ's)
THE MUSHROOM GARDEN:
(Ambient/Chill/Downtempo)
Imagika (ImagikaOm com)
Trevor + Travis Wise (Green Sector)
Maggie (Moontribe)
Kevin Chills (See Thru Sound)
FLYING MUSHROOM HEAVEN:
Special Live Performances
THE REFRIDGERATOR: (UPSTAIRS)
VEGGIE VOYEURISM MUSEUM:
Peep into the "green light' district world of veggies….Watch and tantalize your taste buds.
"VEG JAH TAB BUL" Costume Contest:
Visual Dreams & Imagination Scape:
Video Projections by Michael Allen
Multi Media Artist Visual Dreams:
Mobile Projections by Justin Hammond MCThis
Please bring your Favorite Organic Vegetable to participate in the Soup Ritual served all Night
Come in Costume as your favorite Vegetable
Date: Sat. 10.8.11
Time: 9:00 PM – 3:30 AM
FULL BAR 21+
Advanced online Tickets: www.groovetickets.com
$20 1st Tier (Limited)
$25 2nd Tier (Limited)
At the Door-Day of Event:
$30 With Vegetable Costume & bring Organic Vegetable for door discount.
$40 Just Plain Jane
LOT 613:
613 Imperial St.
Downtown LA 90021
www.lot613.com
www.premierela.com
Free Street Parking
$10 Secured Valet Parking
www.dreamcircus.com
www.iamevents.org
www.facebook.com/iamevents
www.twitter.com/iam_events
www.iamvegetable.com
Text & Info Line: 310.853.3075
Show starts at 9:00pm
PLAYA DUST WEB RING
prev | next | random | list
join the ring
Categories