Browsing articles in "Music"
Contributed by Twan
NEXUS NEW YEARS EVE EXTRAVAGANZA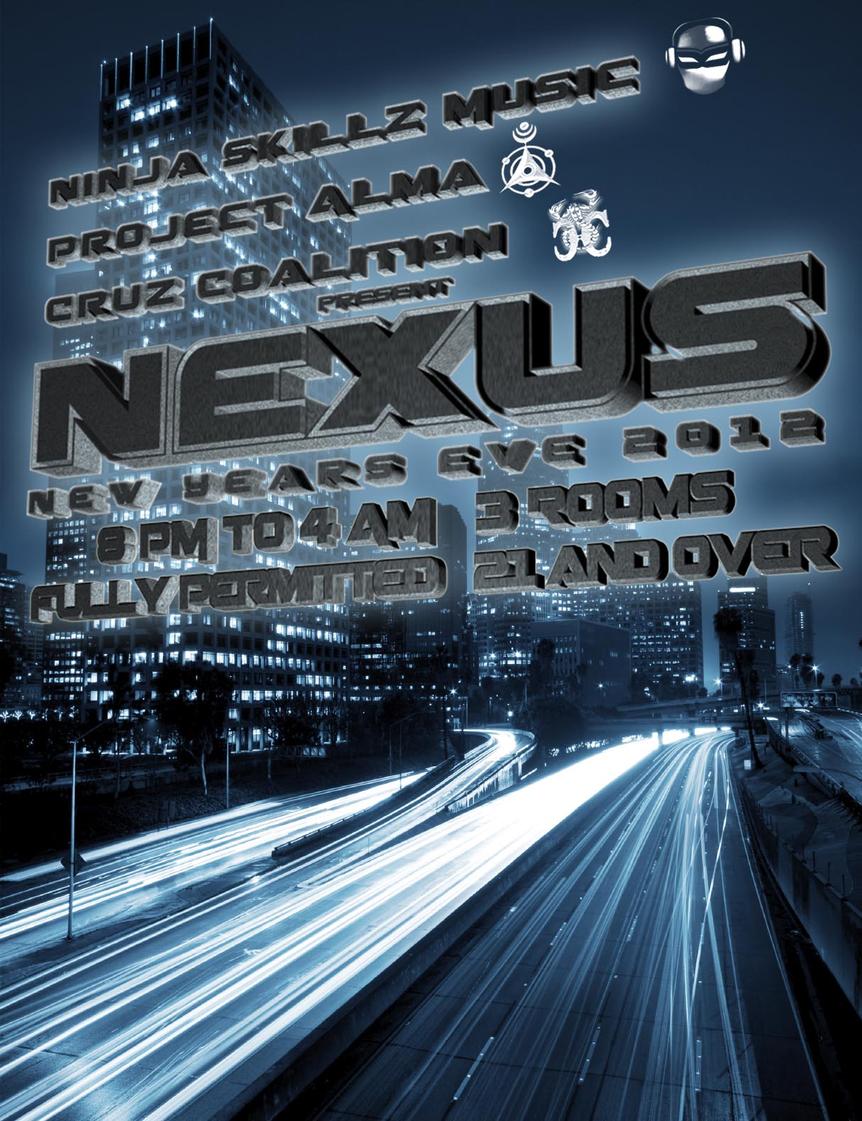 NEXUS NYE
Downtown LA
dec 31st New Years Eve
http://www.facebook.com/events/101759873271495/
6 years ago in the unlikely location of an upstairs warehouse turned boxing ring, a tradition began. That tradition is one family, love, music, and celebration. From that humble origin, Nexus has evolved into an event that incorporates the best in music, art, and expression that Los Angeles has to offer.
This year, the tradition continues as Ninja Skillz Music, Project Alma, and The Cruz Coalition team up to bring you one of the most exciting events that we have ever put together. Those of you who remember the Nexus location from 2 years ago know exactly what we are talking about. Fully permitted till 4am, full bar, an amazing lineup, and YOU. Because lets face it, YOU are the ones that make this a tradition. So join us once again as we cast out the old and welcome the new with the open heart that makes our community great and with the love that makes Nexus a tradition.
1st and 2nd tier presales are now sold out!
We made another 100 presales available today!
http://www.ninjaskillz.net/nexus-2012
For years NEXUS has been one of the premiere NYE events in LA!
Joining forces for this event are:
Ninja Skillz Music
Project Alma
The Cruz Coalition
Also featuring a lounge hosted by Jacques the Ripper!
3 rooms fully permitted
8pm-4am
DJ LINE UP:
Black 22's (THE GOOD VIBE)
Chaplin MXR (PROJECT ALMA / PLUMP)
Diggs (PANTHEON)
Diva Danielle (SHADE / WOBBLE) vs. Jonny Quest (SD)
FatFinger (PROJECT ALMA / PLUMP)
Hooni (TRANSMORPHAGON / PLUMP)
Jacques The Ripper (THE KUNDALINI LOUNGE)
Kimba (SF)
Loomer (THE CRUZ COALITION)
Marcus Edward (NINJA SKILLZ)
Scorpia (NINJA SKILLZ)
Sendai (LA)
Shadow Council (Mark Zabala vs. darkmatter – Ninja Skillz)
The Brute Squad (Michael Insane vs. Will Levine – Ninja Skillz/Cruz Coalition)
Todd Spero (NINJA SKILLZ)
Uncle Saynt (NINJA SKILLZ)
Wolfie (PANTHEON)
•Decor by: Pandora MobileArtVenue & Nascent Perspective Studios
•Live Painting by Ashley Bowers and Chad Harper
•Body painting by: LunarTool
•Event Photography by: Life After Dusk & Paynie
•Event Video by: Ragz The Bear
•Photo Booth by: Chazzarazzi & The Pink Tie
•Booming and Crispy audio by: ChinoSound
•Full bar by: Scarlette Bartending
This is a sell out event every year!
21+ only
Link to HOTELS
http://los.angeles.hotelguide.net/hl1dt.htm
Links to DJs Facebook pages:
Pre-NYE with Beats Antique and Other Great Acts
Pre-New Years Eve Party with: Beats Antique, Emancipator, Random Rab & Lynx
Friday December 30th
9:00pm – 3:00am
Club Nokia
800 West Olympic Blvd # 335
Los Angeles, CA 90015
Soon, Beats Antique will blow the lid off Club Nokia with their special New Years Eve "Eve" celebration featuring 4 stellar artists on one stage: Beats Antique, Emancipator, Random Rab and Lynx!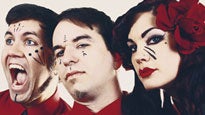 Preview all great the music and artists here:
Beats Antique Brings Their "Elektrafone" Tour to LA
Lynx Looks Forward To Closing Out 2011
Random Rab Releases New Album "Visurreal"
Emancipator Finishes Third Album
Full event details and buy tickets HERE
DCT Presents:
"I Am Vegetable"
"An Interactive Theatrical Dance Party"
Sat. Oct. 8th 2011
BUY TICKETS NOW LIMITED $20 ON SALE!!!
Dream Circus Theatre Presents…
I AM VEGETABLE
A costume party which merges theatre, story telling, music, performance art and dancing with interactive stage sets that integrate the audience as if they are part of the actual performance.
"Enter the Party and Live in the World of the Story"
Audience members become one with the story and turn into living theatrical characters of the event.
Back from a Deep Hi-Bear-Nation, Fud-gee Bear & Electric GrassHopper have awoken and climbed out from the underground city of Zion . Rising up like a phoenix, bringing magic, mystery & fantasy back into our world again..
SAT. OCT. 8th 2011
9:00 PM – 3:30 AM
MARKET MEMBRANE:
(Dubstep / Electro Breaks)
Theatrical Performance:
"BROCCOLI, I AM" (Dream Circus Theatre)
Costumes designed by MKO (MKOCostumes.com)
MUSIC:
John Kelly (Ball of Wax / Moontribe)
Shayn (Intetech / Deep LA)
Bartek (Quade / Ball of Wax)
SuneviL LovechiLd (Sunevil com)
Petey (Technique)
PYSCHO-PONICS WARD:
(House /Tech House)
Theatrical Performance:
MUSIC:
Mikey + Eddie (HAWT Music)
Frank Fader (Dogtown DJ's)
Ben Annand (Moontribe / Tropical)
DJ Xian Fayette (I Am)
DJ M*Linss (Dogtown DJ's)
THE MUSHROOM GARDEN:
(Ambient/Chill/Downtempo)
Imagika (ImagikaOm com)
Trevor + Travis Wise (Green Sector)
Maggie (Moontribe)
Kevin Chills (See Thru Sound)
FLYING MUSHROOM HEAVEN:
Special Live Performances
THE REFRIDGERATOR: (UPSTAIRS)
VEGGIE VOYEURISM MUSEUM:
Peep into the "green light' district world of veggies….Watch and tantalize your taste buds.
"VEG JAH TAB BUL" Costume Contest:
Visual Dreams & Imagination Scape:
Video Projections by Michael Allen
Multi Media Artist Visual Dreams:
Mobile Projections by Justin Hammond MCThis
Please bring your Favorite Organic Vegetable to participate in the Soup Ritual served all Night
Come in Costume as your favorite Vegetable
Date: Sat. 10.8.11
Time: 9:00 PM – 3:30 AM
FULL BAR 21+
Advanced online Tickets: www.groovetickets.com
$20 1st Tier (Limited)
$25 2nd Tier (Limited)
At the Door-Day of Event:
$30 With Vegetable Costume & bring Organic Vegetable for door discount.
$40 Just Plain Jane
LOT 613:
613 Imperial St.
Downtown LA 90021
www.lot613.com
www.premierela.com
Free Street Parking
$10 Secured Valet Parking
www.dreamcircus.com
www.iamevents.org
www.facebook.com/iamevents
www.twitter.com/iam_events
www.iamvegetable.com
Text & Info Line: 310.853.3075
Show starts at 9:00pm
The Return of Flammable Liquid
L.A.'s Original After Hours Party
Saturday, September 24th, 2011
This Saturday night, September 24th, is the 20 year regathering of the legendary Flammable Liquid, which was the first of its kind L.A. underground after hours party during the early 1990s. Read more about my personal experiences from those early years below.
A little history about Flammable Liquid:
The Past:
Flam was born in early 1991 during the nascent L.A. underground party scene. Being an insider from the starting gate, I was fortunate to have been able to contribute to the formation of the local underground scene in some small way (which ultimately ended up leading me to become the L.A. Burning Man regional director years later). The experience was extraordinary and changed my life forever.
The Underground as Secret Society:
In those early years, being part of the underground was kind of like being a member of a secret society. Not many people knew about it, but enough to ensure that there were enough bodies to make it fantastic. The underground was the only place where you could find the kind of electronic dance and house music which is now ubiquitous and seemingly inescapable. There was no electronic dance music available at the record stores. You couldn't find it on any radio station. It's as though it didn't exist. Except it did. Big time. But only within this hidden, secret world. If felt incredibly special and unique to be involved in this vibrant, exciting, hedonistic underworld, raging right under the noses of an unsuspecting mainstream, commercialized world. In discovering this world, I had found my people…
Dance Floor Catharsis:
Of all the events in those early years that I was either directly or indirectly involved with, or simply a party-goer, Flammable Liquid was one of the most memorable. Flam was the first of its kind after hours party in Los Angeles. It started at 3:00am on Sunday morning and went until people left, sometimes well into Sunday afternoon. It was epic. People were tribal dancing with streams of tears running down their faces. Total catharsis on the dance floor and good, good vibes. Always held in a new location almost every Sunday. Usually totally illegal (almost all underground parties in the early years were illegal). No permits. No authorization. Complete renegade party production. Living on the edge and living large. It was an exciting way to live. Without Flammable Liquid's early influence on things to come, the Los Angeles After Hours Party Scene might not have been as cool as it was.
Flammable Liquid went on from early in 1991, and ended in September 1992. Years that I will never forget.
The Future:
Now… flash-forward 20 years…. Baba Lou (who is the founder of Flammable, who was only 20 years old when he started it) and co-founder DJ Doc Martin, have gotten back together with their old colleagues to have one more raging one-off. The 20 year regathering of Flammable Liquid.
Kick Ass DJ Line Up!
The same ones who rocked it back in the early 90's
The same DJs who tore up the dance floor back then will be doing it again this Saturday, Sept. 24:
Doc Martin
Mark Lewis
Sean Perry
Barry Weaver
Steve Loria
Eli Star
Electric Skychurch (live performance)
Fido ReyRey
and more.
Trust me. You will be shaking your ass, fo sho!
Get in for Half Price by leaving a comment on this blog posting!!
If you'd like to get on the 1/2 price list, write a comment in the space below this posting. I will then get in touch with you to add your name to the list. I have a limited amount of half price tickets to give out and this blog is not the only method I'm using for this special offer. So act quickly! You'll get in for $30, which isn't bad considering that pre-sales tickets are $50, which goes up to $60 on the day of the event. Please leave me a comment below and let's get this party started!
The price of admission includes an open no-cost bar, which will continue serving drinks until 1:30am.
There will be NO tickets sold at the door. Presale tickets only. Get yours now before it's too late!

I hope to see you there!
More info:
Flam Facebook Group:
http://www.facebook.com/groups/FlammableLiquid/
Flammable Liquid website:
http://flammableliquid.com/
THURSDAY OCTOBER 14th, 2010:
DAVID STARFIRE AND EL PAPACHANGO IN DA HOUSE!!
The Do LaB Presents:
David Starfire, El Papachango and SaQi
Join us on Thursday October 14th for a night of body-and-soul-moving-music featuring David Starfire, El Papachango and SaQi! Prepare for a sonic journey around the world, as we'll leave no genre unexplored, fusing eclectic world rhythms and sounds with electro, ragga, hiphop, dubstep, breaks, and all sorts delicious bass frequencies!
Thursday, Oct 14 9:00pm-2:00am
King King
6555 Hollywood Boulevard
Los Angeles, CA
$15 in advance / $20 at the door  21+
To purchase advanced tickets visit: http://beticketing.com/starfire
* DAVID STARFIRE *
David Starfire is a producer, composer, multi-instrumentalist and DJ based in Los Angeles and San Francisco. His production style is eclectic, fusing world music with dance and hip hop and everything in between. He's signed to Six Degrees records (The Orb, Michael Franti) and has performed at major festivals across North America. He's developed quite a following and his unique sound is catching the ears of music fans across the globe.
This will be a special show with visuals by VJ Culture, live performers and a rockin DJ set as well! Performers featured are iCatching, Sherri Wheately, Dvine1 and more special guests to be added!
www.davidstarfire.com
www.icatchingmusic.com
www.sherribellydance.com
www.vjculture.com
* EL PAPACHANGO *
Half papa, half monkey, really means Universe! Diego Novoa aka El Papachango grew up in Buenos Aires, Argentina, where he began his career as sound engineer and dj, tinkering around with speakers and amps at the ripe age of fifteen.
They call him El Papachango because he mixes from a diverse palette of electro, ragga, breaks, and hip-hop, creating a musical journey that has Universal appeal: sassy, playful, suave, and sometimes downright naughty, but always with a spicy Latin flavor.
* SAQI *
The Portland-based artist saQi is a classically trained composer, producer and trumpet player. Drawing his name from the Sufi title for a mystic muse, saQi creates eclectic electronica that maintains a balance between organic and synthesized sound. His live sets rock the dance floor while maintaining a grace and musical depth to engage the listener. The music is never limited by genre, tempo or any other stylistic elements. Allegiance to the creative flow and its truest expression thereof is saQi's manifesto.
Lightning in a Bottle 2010
A fun little reminder of things of the recent past, and things yet to come… The Lightning in a Bottle Music and Arts Festival sets the bar high for what a festival should be. Every year it gets better. Amazing music, live art with silent bidding. Great, wholesome foods, and health and wellness in the form of yoga, meditation and exploration of the depths of spirituality if that's your thing.
Don't miss Lightning in a Bottle! Takes place over Memorial Day weekend every year. Check the LiB website for more info, lovely photos and video. Connect with this amazing community. Your life will be changed for the better.
PLAYA DUST WEB RING
prev | next | random | list
join the ring
Categories
Favorite Sites