Browsing articles tagged with "Twan's List | entries"
Pre-NYE with Beats Antique and Other Great Acts
Pre-New Years Eve Party with: Beats Antique, Emancipator, Random Rab & Lynx
Friday December 30th
9:00pm – 3:00am
Club Nokia
800 West Olympic Blvd # 335
Los Angeles, CA 90015
Soon, Beats Antique will blow the lid off Club Nokia with their special New Years Eve "Eve" celebration featuring 4 stellar artists on one stage: Beats Antique, Emancipator, Random Rab and Lynx!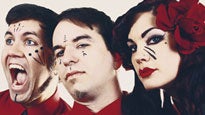 Preview all great the music and artists here:
Beats Antique Brings Their "Elektrafone" Tour to LA
Lynx Looks Forward To Closing Out 2011
Random Rab Releases New Album "Visurreal"
Emancipator Finishes Third Album
Full event details and buy tickets HERE
Lightning in a Bottle 2010
A fun little reminder of things of the recent past, and things yet to come… The Lightning in a Bottle Music and Arts Festival sets the bar high for what a festival should be. Every year it gets better. Amazing music, live art with silent bidding. Great, wholesome foods, and health and wellness in the form of yoga, meditation and exploration of the depths of spirituality if that's your thing.
Don't miss Lightning in a Bottle! Takes place over Memorial Day weekend every year. Check the LiB website for more info, lovely photos and video. Connect with this amazing community. Your life will be changed for the better.
Lightning in a Bottle Returns – Exceptional Art and Music Festival
Only a Southern California dance, art, and music festival can feature Daedelus and downward facing dog, but that's exactly what the fifth annual Do LaB Lightning in a Bottle art and music festival will offer when it takes over 100+ acres of Irvine, California's Oak Canyon Ranch over Memorial Day weekend.
The four-day, three-night festival bills itself as "equal parts music, art and green workshops." Accordingly, those drawn to bone-crunching bass and funky rhythms can choose from over 90 artists including Booka Shade, The Album Leaf, The Glitch Mob, The Very Best, Daedelus, Daddy Kev, and Nosaj Thing.
Lightning in a Bottle will also feature a set from Krystee, the winner of the festival's mix-tape contest that found DJ's from across America looking for a chance to perform by submitting tapes using only Lightning in a Bottle acts.
Attendees can also explore other options, via green-living workshops that offer "practical, do-it-yourself lessons on creating a healthy, low-cost, sustainable lifestyle." The workshops included "Small Space Container Gardening," "How to Make Raw Chocolate" and "Growing & Using Medicinal Herbs." Those looking to loosen up after three nights in a sleeping bag can increase their elasticity via an array of yoga courses taking place throughout the day.
An Art Festival as Much as a Music Festival
The artistically inclined may find solace in the festival's art gallery, installation pieces, or its Lightning in a Paintcan Project, during which local artists will transform over-sized mural panels into paintings using recycled paint. The finished pieces will be sold in a silent auction, with proceeds going to Sonic Muze, a nonprofit group that provides underfunded schools with music instruments and art supplies. With three-day passes available for $190 (including camping), the festival figures to bring enough stimulation so that everyone will need to say Savasana by Monday night.
SPACE ISLAND & TRINITY
Present
"BEYOND THE BOUNDARY"
SATURDAY OCTOBER 4th
IMPORTANT! – This event is not at Space Island. Please do not go to Space Island's residence.
SPACE ISLAND AND TRINITY PRESENT
BEYOND THE BOUNDARY
SATURDAY – OCTOBER 4
9PM to 4AM
Come celebrate the 5th Annual downtown event AfterParty.
A journey away from the island. Keep the endless dream alive.
3 STAGES OF SOUND
BREAKS – HOUSE – AND DOWNTEMPO
BREAKS STAGE
NORTH STAR
Seattle
Street Ritual – Space Island
HOUSE STAGE
BRADEN
Space Island / 16Bit Beyond / Family Affair – Los Angeles
DOWNTEMPO STAGE
FASHION COUTURE BY:
Indhi Couture & Ikharos
ALSO
Pre-sale tickets available:
Avoid waiting in line with pre-sale tickets
$20 Pre-Sale
$25 at the door (cash only)
Click to purchase pre-sale tickets

THIS EVENT IS NOT AT SPACE ISLAND
There will be NO shuttles running from the L.A. Burning Man Decompression event to the Afterhours. There will be plenty of street parking at the afterhours. Please know we expect to reach capacity early as we have in the past 5 years.
Food will be available with plenty of vegetarian choices.
Pre-sale tickets will end on October 3 at 12:00am
For pre-sale tickets bring a print out of your receipt and valid photo ID
ages 21 and over
No ID, no entry
9pm to 4am
3 stages of sound: Breaks – House and Downtempo
Avoid waiting in line with pre-sale tickets:
$20 Pre-sale
$25 at the door (cash only)
Event Location:
613 Imperial St.
Los Angeles, CA 90021
CLICK LINK BELOW TO GET DIRECTIONS

View Larger Map
This is a permitted event and will sell out.
If you don't pre-sale tickets get there early!
6TH ANNUAL LOS ANGELES BURNING MAN DECOPRESSION
SATURDAY OCTOBER 4TH:
L.A. Burning Man Decompression coming at you! The following is an abridged version, since all this info has been repeated on other lists. For FULL INFORMATION, artist and performance lineups, set times, and recent updates visit the Los Angeles Burning Man Decompression website.
RAIN or SHINE.
Still Going Strong – 6th Annual L.A. Burning Man Decompression
Burning Man Decompression in L.A. is in a new location! Huge thanks to the Planning Team for pulling this off; we're gathering at
the Los Angeles State Historical Park, AKA the Cornfield, this year. It's still downtown, and the directions are below.
No more partying on the streets, now we have acres of beautiful lawn all with the amazing view of downtown we have always had. Be prepared to get your shoes dusty! The Cornfield is really a field, and the dust definitely kicks up while dancing.
One important note: The Decompression parking lot will be closing after the event, around midnight, so park mindfully, and make sure to read the parking notes if you are planning to attend an afterparty.
The location is at:
Los Angeles State Historical Park
1245 N. Spring Street, 9001
(See map below)
Time: The festivities will start at Noon and end at Midnight.
Cost: Admission to the event may be gained thusly:
$10 in costume or with a Metro Rail pass!
$20 in street clothes.
(Children under 12 are FREE!)
We are very grateful to the State Park Rangers for allowing us to use their wonderful location. When you see them around, tell them thanks. They have been truly great to work with.
Please check the L.A. Burning Man website for extensive details. You'll be impressed, excited and filled with anticipation!
See you in the dust!
THIS WEEKEND JUL. 26, 27:
CIRQUE BERZERK
The tent has been erected and we'll be ready..
THE ORCHESTRA SECTION FOR SATURDAY's SHOW IS SOLD OUT!
We're working hard in the park. The Tent is up and the lighting is in place and the show will be ready. This show has been a FULL year in the making. We wrote a completely original score. We built a new set. We created brand new aerial apparatus.
We choreographed brand new ensemble dance pieces. We brought in one of the top lighting designers in the business, we pushed ourselves farther than we ever thought possible…
TO BRING THIS NEW EXTRAVAGANZA TO DOWNTOWN L.A.
The show, complete with the troupe???s own big top circus tent, runs for four nights from July 24th through Sunday, July 27th with nightly performances beginning at 8:30 p.m. Come early to enjoy picnicking ???Hollywood Bowl??? style before the show starting at 6:00 p.m.
Tickets available: InTicketing
Special Discount
Cirque Berzerk rewards you for leaving your car at home! If you're an MTA pass holder OR you're planning on arriving on MTA the day of the show use this discount code to get 10% off Bike Riders, we haven't forgotten you! If you plan to arrive on your bike, one of our clowns will valet park it for you and you're eligible for a 10% discount as well: Discounts apply to advance ticket purchases only ??? refunds or discount tickets will not be given the night of the show. Please note: you MUST present your MTA pass or ticket or bike valet ticket to receive this discount. Otherwise you will be directed to the box office to pay the difference.
Discount code for MTA passengers: MTA
and for bikes: BIKE
These discounts are CASE SENSITIVE so enter them exactly as seen here. So don???t worry if your travel plans change last minute and you need to take your car, you can just pay the difference at the ticket booth the night of the show. Regular Metro riders just need to present their pass. Thank you!
Los Angeles State Historic Park
1245 North Spring Street
Los Angeles, CA 90012
Metro Stop
Chinatown stop on the Gold Line.
Opening Night! Please join us for a gala opening night with music after the show by special guests Rosin Coven!
Parking info
Event parking entrance is off of Baker Street
Wine & Beer Garden
We hope everyone will want to come early and have a picnic before the show! Please consider coming early and enjoy a warm summer night in the park. Our beautifully decorated wine and beer garden will be open for all of our 21 and over guests at 6pm on show nights and will stay open until the show begins. We are very proud to be pouring wine from Leona Valley Vineyards and serving New Belgium Beer.
PLAYA DUST WEB RING
prev | next | random | list
join the ring
Categories
Favorite Sites