Browsing articles tagged with "Twan's List | entries"
Contributed by Twan
NEXUS NEW YEARS EVE EXTRAVAGANZA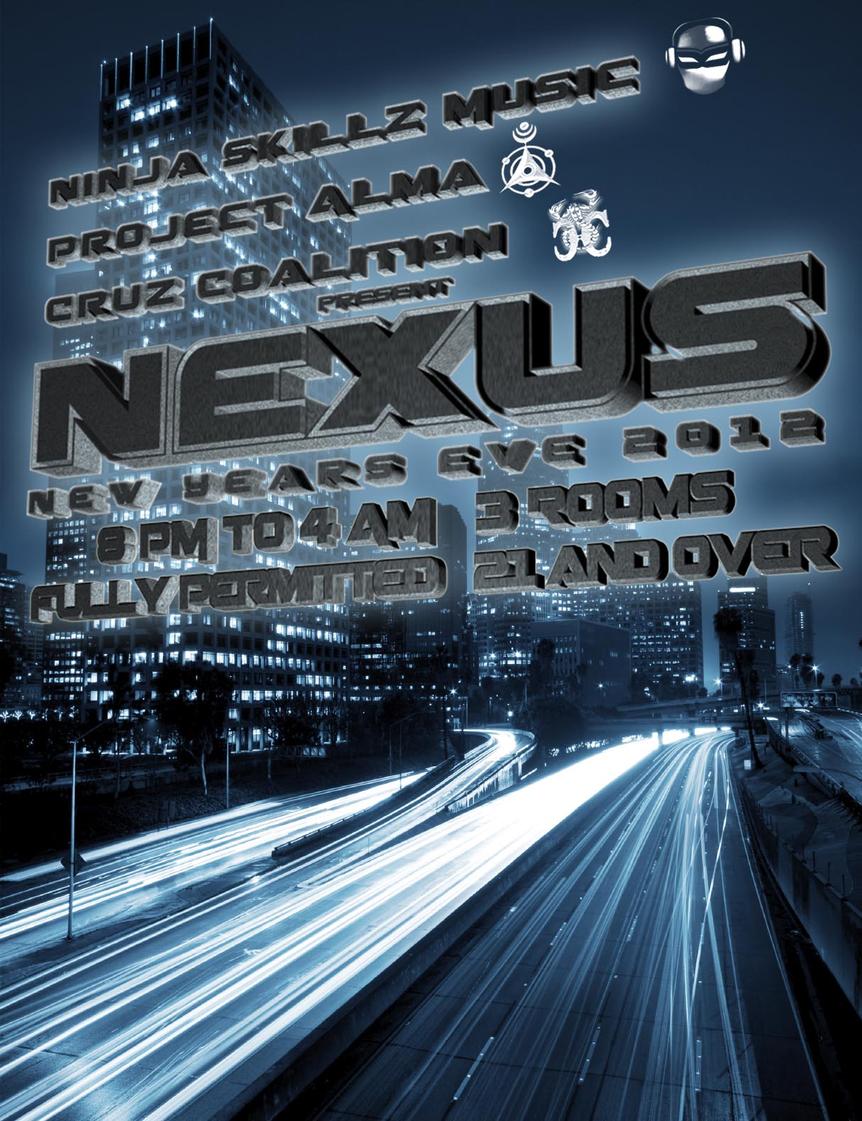 NEXUS NYE
Downtown LA
dec 31st New Years Eve
http://www.facebook.com/events/101759873271495/
6 years ago in the unlikely location of an upstairs warehouse turned boxing ring, a tradition began. That tradition is one family, love, music, and celebration. From that humble origin, Nexus has evolved into an event that incorporates the best in music, art, and expression that Los Angeles has to offer.
This year, the tradition continues as Ninja Skillz Music, Project Alma, and The Cruz Coalition team up to bring you one of the most exciting events that we have ever put together. Those of you who remember the Nexus location from 2 years ago know exactly what we are talking about. Fully permitted till 4am, full bar, an amazing lineup, and YOU. Because lets face it, YOU are the ones that make this a tradition. So join us once again as we cast out the old and welcome the new with the open heart that makes our community great and with the love that makes Nexus a tradition.
1st and 2nd tier presales are now sold out!
We made another 100 presales available today!
http://www.ninjaskillz.net/nexus-2012
For years NEXUS has been one of the premiere NYE events in LA!
Joining forces for this event are:
Ninja Skillz Music
Project Alma
The Cruz Coalition
Also featuring a lounge hosted by Jacques the Ripper!
3 rooms fully permitted
8pm-4am
DJ LINE UP:
Black 22's (THE GOOD VIBE)
Chaplin MXR (PROJECT ALMA / PLUMP)
Diggs (PANTHEON)
Diva Danielle (SHADE / WOBBLE) vs. Jonny Quest (SD)
FatFinger (PROJECT ALMA / PLUMP)
Hooni (TRANSMORPHAGON / PLUMP)
Jacques The Ripper (THE KUNDALINI LOUNGE)
Kimba (SF)
Loomer (THE CRUZ COALITION)
Marcus Edward (NINJA SKILLZ)
Scorpia (NINJA SKILLZ)
Sendai (LA)
Shadow Council (Mark Zabala vs. darkmatter – Ninja Skillz)
The Brute Squad (Michael Insane vs. Will Levine – Ninja Skillz/Cruz Coalition)
Todd Spero (NINJA SKILLZ)
Uncle Saynt (NINJA SKILLZ)
Wolfie (PANTHEON)
•Decor by: Pandora MobileArtVenue & Nascent Perspective Studios
•Live Painting by Ashley Bowers and Chad Harper
•Body painting by: LunarTool
•Event Photography by: Life After Dusk & Paynie
•Event Video by: Ragz The Bear
•Photo Booth by: Chazzarazzi & The Pink Tie
•Booming and Crispy audio by: ChinoSound
•Full bar by: Scarlette Bartending
This is a sell out event every year!
21+ only
Link to HOTELS
http://los.angeles.hotelguide.net/hl1dt.htm
Links to DJs Facebook pages:
Pre-NYE with Beats Antique and Other Great Acts
Pre-New Years Eve Party with: Beats Antique, Emancipator, Random Rab & Lynx
Friday December 30th
9:00pm – 3:00am
Club Nokia
800 West Olympic Blvd # 335
Los Angeles, CA 90015
Soon, Beats Antique will blow the lid off Club Nokia with their special New Years Eve "Eve" celebration featuring 4 stellar artists on one stage: Beats Antique, Emancipator, Random Rab and Lynx!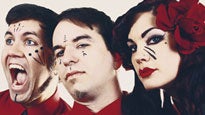 Preview all great the music and artists here:
Beats Antique Brings Their "Elektrafone" Tour to LA
Lynx Looks Forward To Closing Out 2011
Random Rab Releases New Album "Visurreal"
Emancipator Finishes Third Album
Full event details and buy tickets HERE
Lightning in a Bottle 2010
A fun little reminder of things of the recent past, and things yet to come… The Lightning in a Bottle Music and Arts Festival sets the bar high for what a festival should be. Every year it gets better. Amazing music, live art with silent bidding. Great, wholesome foods, and health and wellness in the form of yoga, meditation and exploration of the depths of spirituality if that's your thing.
Don't miss Lightning in a Bottle! Takes place over Memorial Day weekend every year. Check the LiB website for more info, lovely photos and video. Connect with this amazing community. Your life will be changed for the better.
May 20: Live Rock n Roll with "Nashville Pussy"
Nashville Pussy rocks! If you love rock and roll and good times, you don't want to miss this show. In my opinion, they sound like a cross between AC/DC, Motorhead, and late 1970's Ted Nugent, coupled with a good dose of long, curly blond hair, a really nice set 'o titties, a bottle of Jack Daniels, and a bad attitude. What's not to love? Playing at the Key Club in Hollywood, Thursday night May 20th.
Leave a Comment, Win a Free Ticket Contest!
I have one more free ticket to give away. If you'd like to accompany me and a few special guests to the gig on Thursday night, scroll to the bottom of this page and leave a comment.
The comment that I determine in my sole judgment to be: the best, crudest, funniest, rudest, kindest, worst, most abrasive, sweetest, filthiest, or nastiest will be the winner. The Comment Contest Winner will be contacted by Twan via the email address used for leaving the comment. So be sure to use a valid email address! Otherwise: no tick-ee, no Pussy!
(as an added incentive, if you've got a website that you'd like to promote, when you leave a comment you can get an inbound link from TwansList, pointing to your site. Search engines love it!)
If you're interested in purchasing Nashville Pussy tickets, they are still available through the Key Club website and at the links below. Get your tickets today! Only $15. Pretty cheap for a really good time!
Nashville Pussy
@
The Key Club
9039 Sunset Blvd.
West Hollywood Ca. 90069
Buy Nashville Pussy tickets at StubHub
Buy Nashville Pussy tickets at RazorGator
Here are some links to Nashville Pussy's music:
Give them a listen and come on down for the show. A really rare treat. Lovers of down-and-dirty, gritty rock and roll will be delighted!
SAT-SUN. JULY 26, 27:
DALE YOUNGMAN ART GALLERY FINAL WEEKEND
I want to thank all my friends and supporters… so please join me for the final weekend of:
"Home Is Where the Art Is"
at the Dale Youngman Gallery
at the Regent
446 South Main Street
Los Angeles 90013
Gallery hours Wed – Fridays noon – 7:00
Saturdays noon – 5:00
(or by appointment)
THROUGH JULY 30
Featured Artists
Featured will be fine art, furniture, lighting, art glass, sculpture, decorative accessories, jewelry and more! SPECIAL PRICING ON MANY ITEMS!
Artists include Andie Villafane, Alex In Welderland, Alisa Gabrielle, Angelique Payne, David Redic, Elena Roche, Farideh Azad, Jewels by Adorned, Jericho Woggon, Jim Stern, Lucca Collins – Cona, Maria De la Luz, Monica Mader, Nan Wollman, Nick Boswell, Ray Cirino, Suemi by Rich Radenbaugh, and Vanessa Martinelli
THERE WILL BE AN AUGUST SHOW – DIGITAL VISIONS – -OPENING AUG. 8 AT THE CONTINENTAL BUILDING, 408 S. SPRING.
(one month only – DETAILS FORTHCOMING! )
Thank you for your patronage!
Contact and Information: daleydale100@yahoo.com
Downtown LA Life Magazine
Art & Music Update
http://downtownlalife.com
"DALEY'S WEEKLY"
THIS WEEKEND JUL. 26, 27:
CIRQUE BERZERK
The tent has been erected and we'll be ready..
THE ORCHESTRA SECTION FOR SATURDAY's SHOW IS SOLD OUT!
We're working hard in the park. The Tent is up and the lighting is in place and the show will be ready. This show has been a FULL year in the making. We wrote a completely original score. We built a new set. We created brand new aerial apparatus.
We choreographed brand new ensemble dance pieces. We brought in one of the top lighting designers in the business, we pushed ourselves farther than we ever thought possible…
TO BRING THIS NEW EXTRAVAGANZA TO DOWNTOWN L.A.
The show, complete with the troupe???s own big top circus tent, runs for four nights from July 24th through Sunday, July 27th with nightly performances beginning at 8:30 p.m. Come early to enjoy picnicking ???Hollywood Bowl??? style before the show starting at 6:00 p.m.
Tickets available: InTicketing
Special Discount
Cirque Berzerk rewards you for leaving your car at home! If you're an MTA pass holder OR you're planning on arriving on MTA the day of the show use this discount code to get 10% off Bike Riders, we haven't forgotten you! If you plan to arrive on your bike, one of our clowns will valet park it for you and you're eligible for a 10% discount as well: Discounts apply to advance ticket purchases only ??? refunds or discount tickets will not be given the night of the show. Please note: you MUST present your MTA pass or ticket or bike valet ticket to receive this discount. Otherwise you will be directed to the box office to pay the difference.
Discount code for MTA passengers: MTA
and for bikes: BIKE
These discounts are CASE SENSITIVE so enter them exactly as seen here. So don???t worry if your travel plans change last minute and you need to take your car, you can just pay the difference at the ticket booth the night of the show. Regular Metro riders just need to present their pass. Thank you!
Los Angeles State Historic Park
1245 North Spring Street
Los Angeles, CA 90012
Metro Stop
Chinatown stop on the Gold Line.
Opening Night! Please join us for a gala opening night with music after the show by special guests Rosin Coven!
Parking info
Event parking entrance is off of Baker Street
Wine & Beer Garden
We hope everyone will want to come early and have a picnic before the show! Please consider coming early and enjoy a warm summer night in the park. Our beautifully decorated wine and beer garden will be open for all of our 21 and over guests at 6pm on show nights and will stay open until the show begins. We are very proud to be pouring wine from Leona Valley Vineyards and serving New Belgium Beer.
PLAYA DUST WEB RING
prev | next | random | list
join the ring
Categories
Favorite Sites